Having a stressful week?
Have nagging muscular pains or cramps?
Maybe even losing range of motion and feeling tired all the time?
Then maybe it's time to see Annie.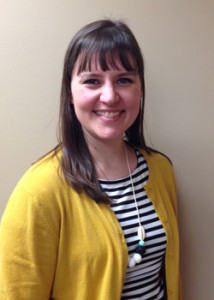 Annie Piersol became a massage therapist because she wanted a profession that helps others.
Massage is a modality that can assist a person to find comfort; both from physical pain and life's stresses. And each massage treatment is an opportunity for rest and rejuvenation. Annie tailors every session to what a person requires to find their own place.
Her massages are individually designed with the goal of helping the body be at ease. Options she can provide include
1) Deep Tissue Massage
2) Light Soothing Massage, or
3) A custom variety of both
Communication is key to addressing each person's specific needs and to address any areas of pain at a comfortable level.
Massage options by time/duration:
30 minutes — $40
60 minutes — $60
90 minutes — $80
Annie began her practice in 2004 and has studied a variety of techniques to provide a well-rounded approach to massage and to give YOU more options and care. Annie knows that every "body" presents their own unique challenges and that is why she loves helping others as a professional massage therapist in Lincoln, NE.
Outside of the office, Annie and her husband Joe also enjoy gardening and cooking together, road trips, and soon to be adventures with their young sons Jasper and Larsen.